1% for the Planet 🌏
We are proud to be business members of 1% for the Planet.
We are members of 1% for the Planet. With donations of at least 1% of sales going towards environmental causes.
Our mission is to do more than sell the best gift hampers. To ensure that we always run as a purpose driven business, we decided to register our company name under "Good for Good Pty Ltd".
Each gourmet hamper sale supports charities and not-for-profits who actively care for the environment and have true impact; planting trees, protecting precious rainforests, caring for injured wildlife and protecting the oceans and its wonderous creatures.
About 1% for the Planet
1% for the Planet represents a global network of businesses, individuals and non-profit organizations tackling our planet's most pressing environmental issues.
In 2002, Yvon Chouinard, founder of Patagonia, and Craig Mathews, founder of Blue Ribbon Flies, created 1% for the Planet and started a global movement.
"The intent of 1% for the Planet is to help fund these diverse environmental organizations so that collectively they can be a more powerful source in solving the world's problems."

— Patagonia's Yvon Chouinard in his book – Let my people go surfing.
Non-profit partners:
The environmental non-profit partners work to advocate, conserve, steward, educate and activate to create a healthy, vibrant future for our planet. Working on the six core issue areas: climate, food, land, pollution, water, and wildlife.
LOCAL PARTNERS

Australian Seabird & Turtle Rescue (ASTR)
ASTR was formed in 1992 by the late Lance Ferris and, over the last 3 years, has rescued; 349 turtles, 1349 birds and 81 seasnakes along the NSW coast! Head office is located in Ballina, NSW and has 3 branches covering a wide range of the coastline.
Having witnessed first hand – a very sick and exhausted sea turtle on the beach near us, we called the rescue hotline.  The team and incredible crew of volunteers at ASTR do such an amazing job to care for all walks of sea life. As sponsors of some of these sick sea turtles – we have been incredibly lucky to have taken part in turtle releases – seeing these eager turtles full of life after some much needed rest and pampering.  These amazing humans hold a very special place in our hearts.
Positive Change for Marine Life (PCFML)
We support PCFML, who run full-time projects across the east coast of Australia, as well as small-scale projects in a number of international locations. Currently, the organisation operates in Australia and in India, where they run a Marine Conservation Centre and facilitate various projects aimed at engaging local fishing communities in addressing waste and pollution; better managing their coastal resources and remediating waterways and estuaries to provide employment opportunities.
"We do not own our ocean, yet it belongs to all of us. We are its custodians and it's our responsibility to protect it for future generations to enjoy"
Rainforest Rescue
Rainforest Rescue are a local Non-profit group who actively protect and restore rainforests. Here are some of their amazing achievements to date:
326,568 rainforest trees planted
40 properties rescued
1,776,851 square metres of rainforest rescued
20 Nature refuges created
23 years of operation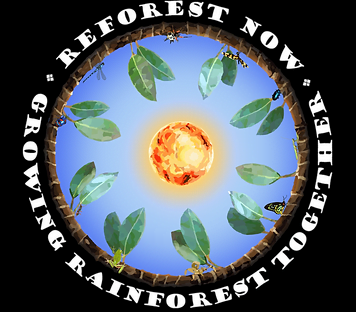 Reforest Now
The Reforest Now crew have brought a new wave of energy and passion to regeneration in Australia. They are always ready and willing to take on the next big project.
They engage landholders of suitable sites that need reforestation in Northern NSW. Growing over 80,000 rainforest trees and plants per year of more than 100 varieties, plantings are maintained by our team until they are established and self-sufficient at fighting weed competition.
ADDITIONAL PARTNERSHIPS
We also support other local Non-profits above and beyond the 1% criteria.

Byron Bay Wildlife Hospital (BBWH)
BBWH was created to provide much needed support and care to local injured wildlife. The mobile veterinary clinic – fondly called 'Matilda', is fitted with specialised equipment and has an even more specialised and passionate crew. Unfortunately, injuries and sicknesses occur much more frequently than you would think. After opening in October 2020, the mobile clinic had admitted over 1000 wildlife patients in less than 12 months.
The team have recently announced some exciting news, that Matilda now has a new home – in the much loved Macadamia Castle in the hills behind Byron Bay. Running under Wildlife Recovery Australia (WRA) a joint venture of Byron Bay Wildlife Hospital and Odonata Foundation.
We have joined forces with BBWH to set up the retail food section of the @bbwildlifesanctuary shop. We consider ourselves incredibly lucky and privileged to be able to work with this amazing team of humans who are doing incredible work to protect and care for wildlife. #forthewildlife
Local Community Groups
We love getting involved with our community and making a difference where we can help.
Liberation Larder is real proof of the community coming together and providing help for those in need. The amazing teams of volunteers rescue food that would otherwise end up in land fill and make sure that the food reaches people in need, either as cooked meals or food boxes.
Flavours of Byron Bay has supported Liberation Larder with donations of food and hard goods to assist with their mission. We have also been involved in growing food via @byron_rangers at @thefarmatbyronbay, maintaining the garden beds and harvesting vegetables.
We are business members of Byron Rangers, an initiative that brings locals and visitors together with the goal to protect our natural environment and inspire the community to #keepbyronbeautiful.
We have been involved with Byron Rangers since the start of 2020 and actively join in volunteer; beach cleans, dune care, weed control, dune grass planting, turtle track checks, junior ranger education, farm training, compost collection as well as bush walks with fellow rangers caring for country.
Deano and the Byron Rangers crew showed their true colours following the devastating Northern Rivers Floods in 2022.
Get involved by signing up for one of the regular events. Check out @byron_rangers on Instagram for upcoming events.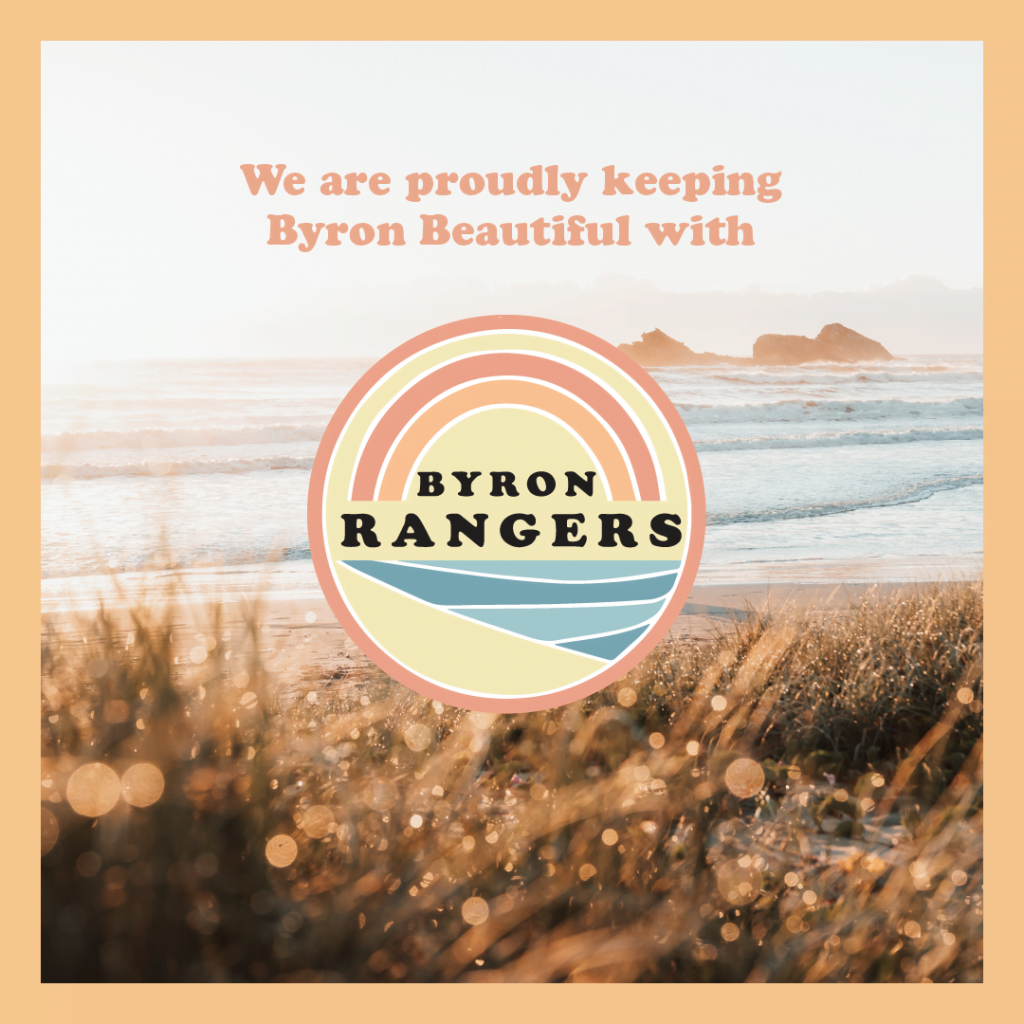 ---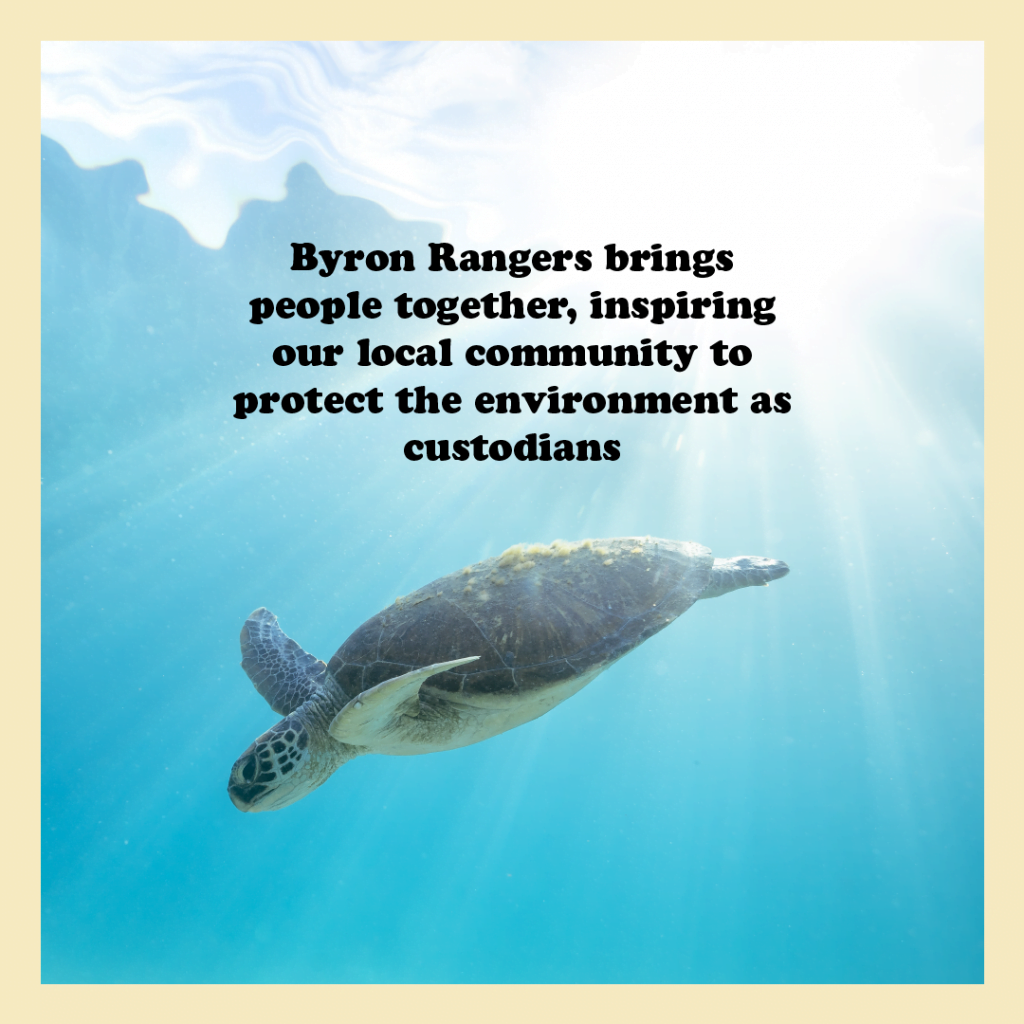 ---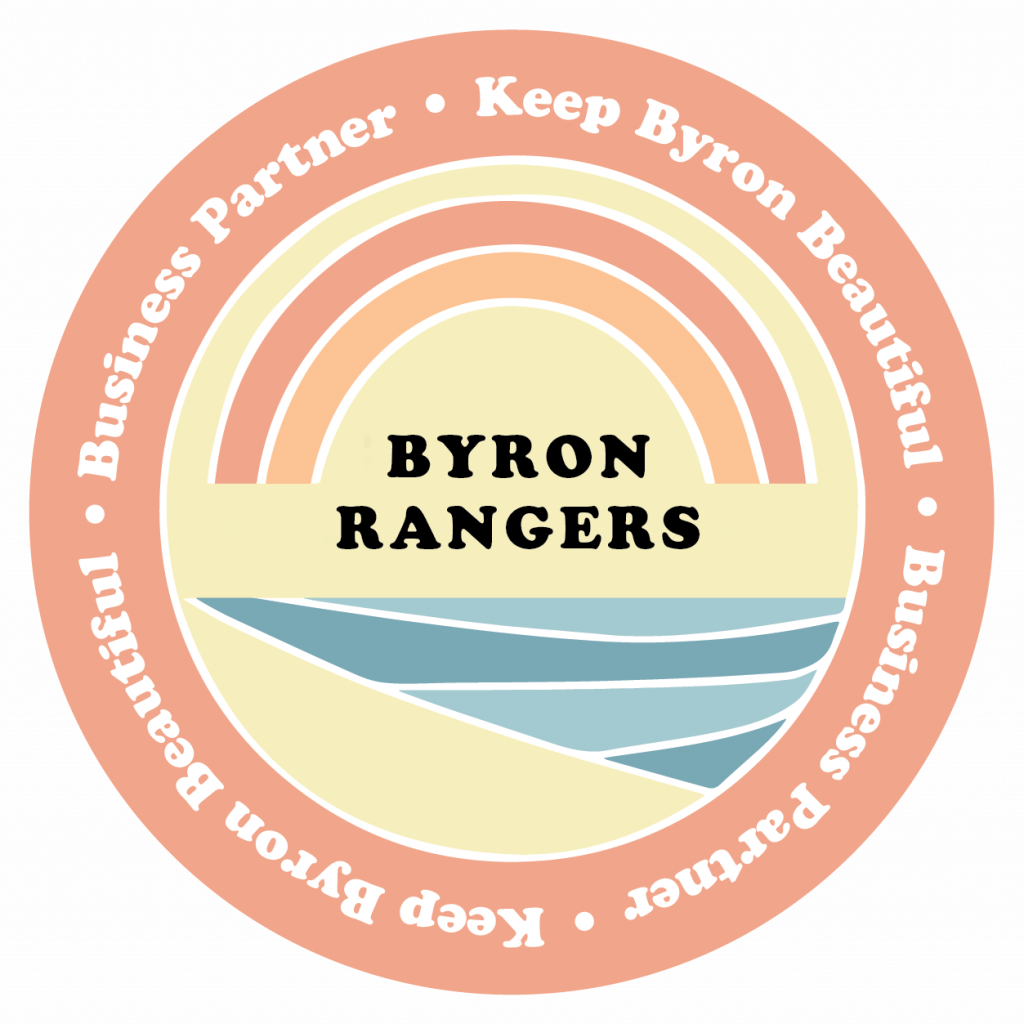 NOTE: our registered company name is "Good for Good Pty Ltd",
ACN: 651 130 666 (trading as Flavours of Byron Bay)